November 14, 2023, Consul General Xue Jian, Consul General of the Consulate General of the People's Republic of China in Osaka, paid a courtesy visit to the University.
 Vice President Kawano gave a welcoming speech and explained the status of international exchange, including a double degree program between Tokushima University and its partner universities in China.
 Consul General Xue Jian made a proposal to further deepen exchanges between Chinese universities, and it is expected that exchanges will become even more active.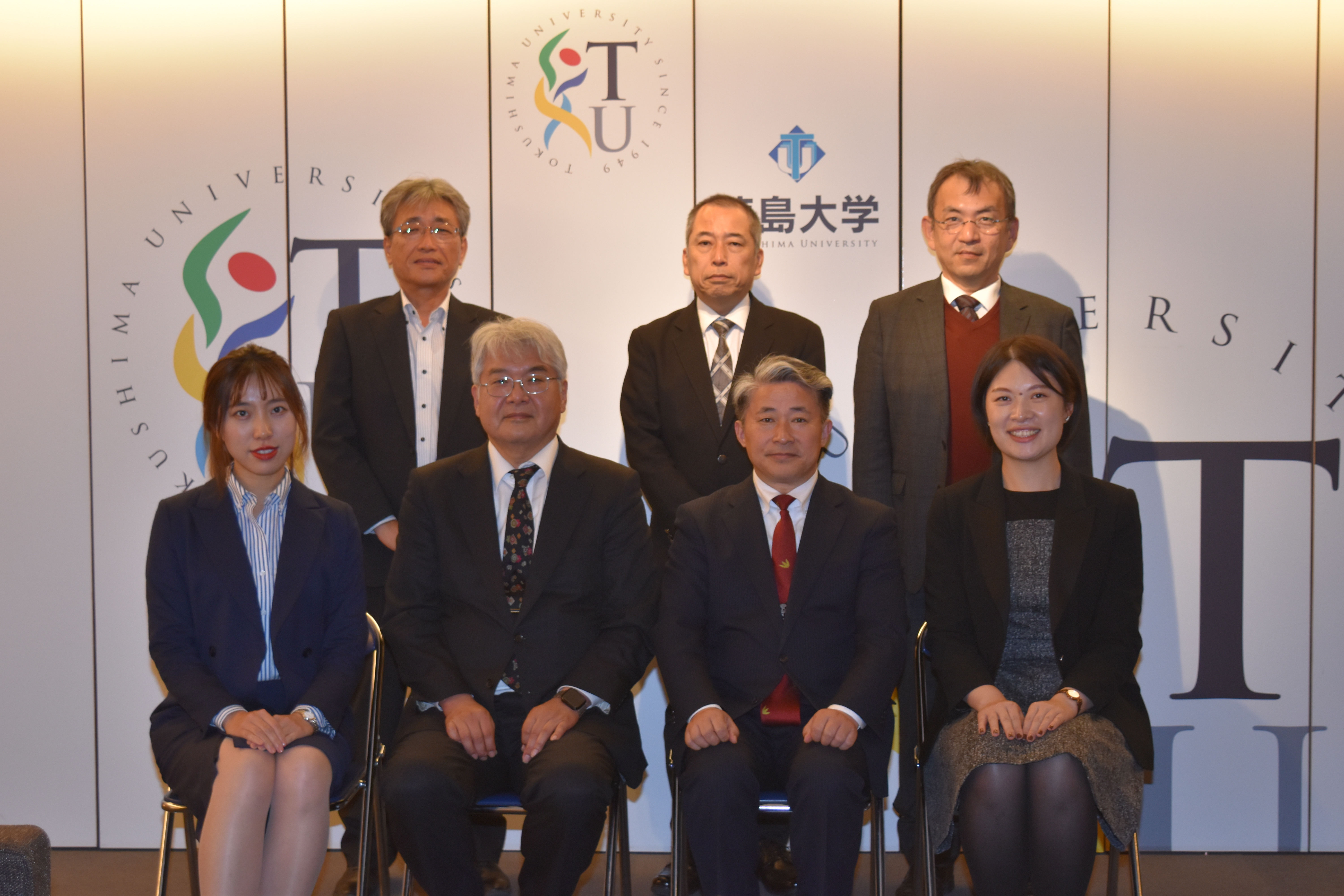 Commemorative photo with Consul General Xue Jian (front row, second from right)
Following the courtesy visit, an exchange meeting was held between the Consul General and students of Tokushima University, attended by three Chinese students and three Japanese students.
 During the exchange meeting, the Consul General asked questions about the reasons for studying at Tokushima University as well as what impressed them during their visit to China, and a friendly atmosphere prevailed.
 The Consul General also spoke about the history of Japan-China exchange in western Japan and his own experience as a diplomat who has devoted himself to Japan-China friendship for 30 years, providing a very valuable opportunity for the students to think about the history and development of Japan-China relations.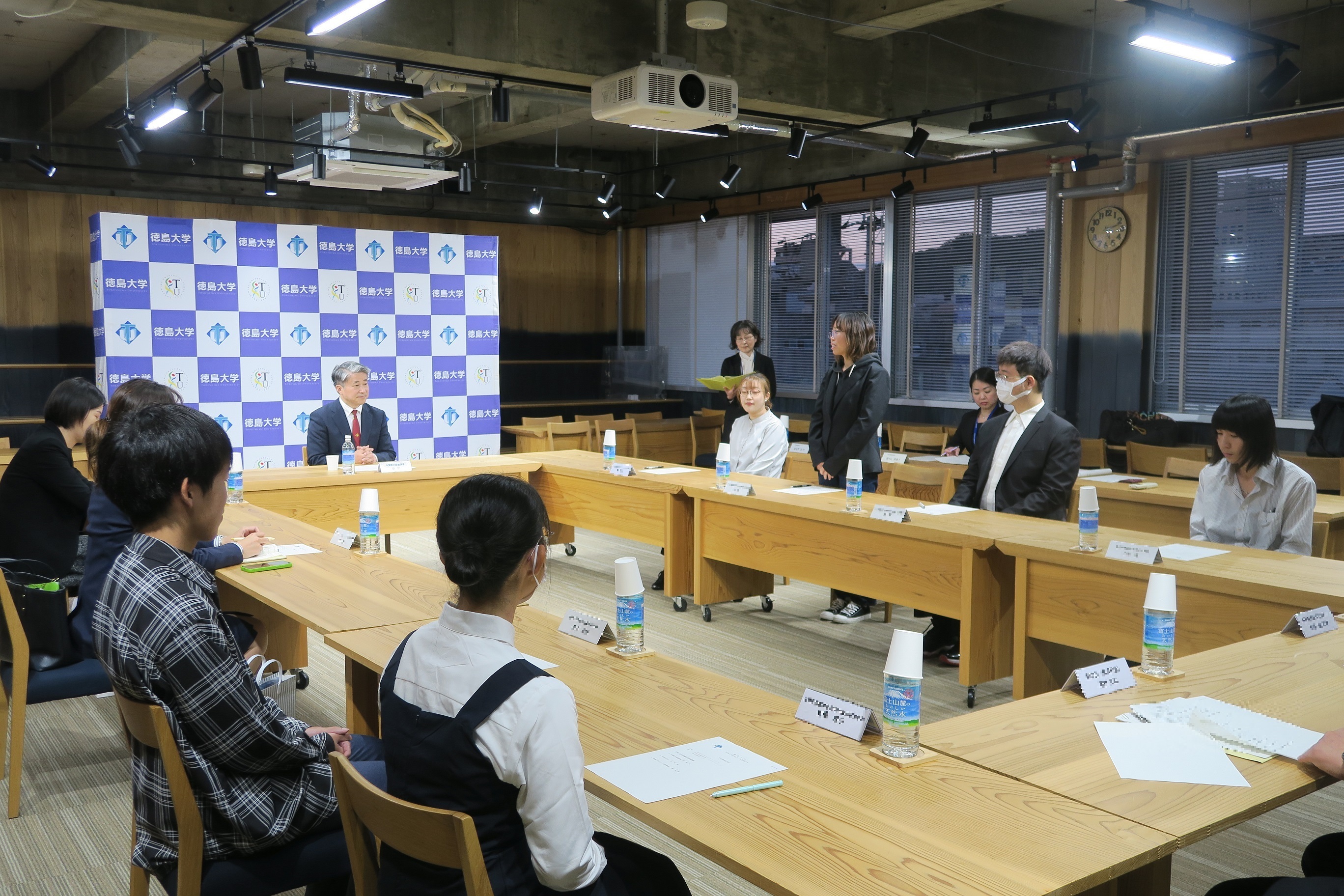 Consul General and students at the exchange meeting